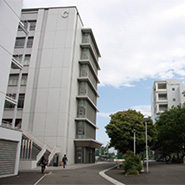 Industrial domain:Academic & Research Inst. Other
Needs:Research & Study
We provide the place for co-creation to the academic and industrial circles and researchers!
We do believe that if the wisdom of industry can be joined to the knowledge of the faculty members of our university, better products never seen before will be created and great contribution can be made regarding clinical applications. We hope we can obtain your support to the activities of the Center to help them grow. * Our university is comprised of the Faculty of medicine in Omorinishi and the Faculty of pharmaceutical sciences and the Faculty of science in Narashino.
TEL +81-3-5763-6694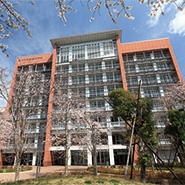 Industrial domain:Academic & Research Inst. Other
Needs:Research & Study
Please feel free to contact us for any inquiries regarding technical issues.
The College of Industrial Technology, Nihon University has built the "Center of Exchange for Research and Technology" to accept (1) technical consultation, (2) applications for funded and joint research, (3) requests for tests, analyses and surveys, and (4) applications for technology transfers. Our Center includes nine academic disciplines, (mechanical engineering, electrical and electronic engineering, civil engineering, architecture and architectural engineering, applied molecular chemistry, industrial engineering and management, mathematical information engineering, sustainable engineering, and conceptual design) and respond perfectly to demands by efficiently utilizing the skills of our various human resources and the results of our research.
TEL +81-47-474-2238
http://www.cit.nihon-u.ac.jp/research/laboratory/industrial-technology/center