Paper Proc. Plate Making & Printing
KTS JAPAN
A group of experts specialized in printing works and based in the local community
Our company is specialized in publication of career magazines and community newspapers, but provides also comprehensive consulting solutions for the start of new companies and the opening of new branch offices. Such solutions cover all needs from introduction of real property (for offices and stores) to interior and building renovation, creation of advertising signs such as billboards, fabrication of seals, and printing of business cards, envelopes, business leaflets, various pamphlets, invoice forms, etc.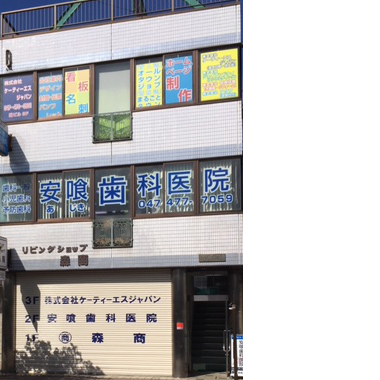 Postal code

275-0001

Address
5-4-19 Mimomi, Narashino-shi
Phone number
+81-47-470-3931

Japanese only

Fax
+81-47-470-8231
Website
http://ktsjapan.com
Representative director

Kenichi Suzuki

Established

2001.02
Capital
20million yen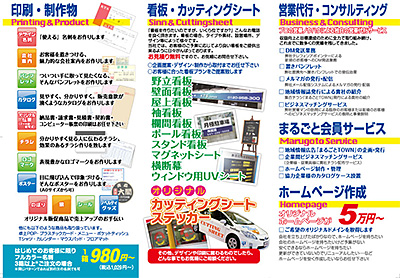 Business activities
- Publication of career magazines
- Advertising agency
- Planning of all kinds of printing works
- Printing
- Creation of billboards

Main products and processes
Same as above.