Food & Bio-products Health
Pal.Meat Co., Ltd.
Processing, manufacturing and wholesale of animal products of Pal System group
Our company is responsible for the animal husbandry department of the Pal System group cooperative. We provide beef, pork and chicken meat selected for increased safety and wholesomeness directly from local farms in Japan.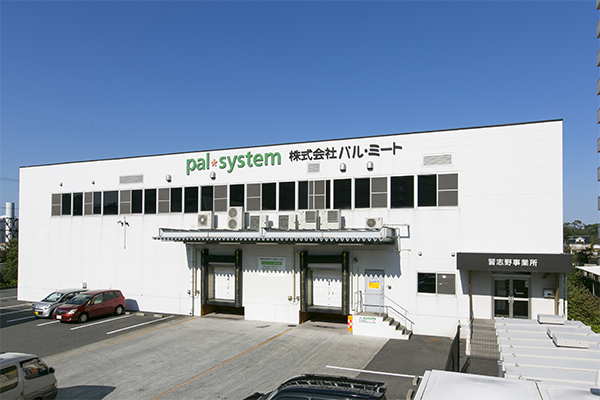 Postal code

275-0002

Address
2-36-10 Mimomi, Narashino-shi
Phone number
+81-47-403-2955

Japanese only

Fax
+81-47-403-2953
Website
https://www.pal.or.jp/palmeat/
Representative director

Tsuji Masakazu

Established

1979.02
Capital
80million yen
Number of employees
300
Facilities and equipment
- High-speed slicer
- MULTIVAC packing line
- Disk slicer
- Automatic combination weigher (Clean Cup Scale)
- Tornado slicer