Food & Bio-products Health
Transp., Logistics & Warehousing
High Net Corporation
Feel free to contact us when considering temperature-controlled short-time transportation (approximately 4 hours).
We principally offer transportation of fresh bread at 20°C (normal temperature = constant temperature) using refrigerating and warming devices regardless of outside temperature (from sub-freezing winter temperature to scorching summer temperature). We mainly perform our transport twice per day during the four hours between midnight and noon. We are offering to help you with transport outside these hours this time.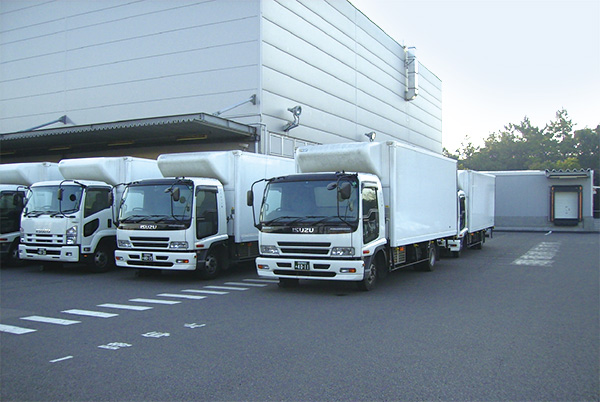 Postal code

275-0001

Address
7-4-32 Higashi-Narashino, Narashino-shi
Phone number
+81-47-473-8860

Japanese only

Fax
+81-47-473-8861
Representative director

Shiro Kawai

Established

1997.07
Capital
20million yen
Number of employees
48
Facilities and equipment
- Four 4t trucks with tail lift and controlled temperature between -5 to 30°C.
- Ten 4t trucks with controlled temperature between -5 to 30°C.